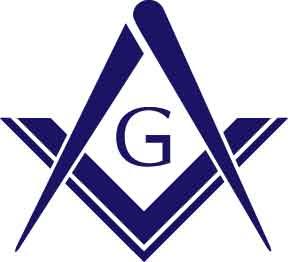 Rising Sun Lodge #39 F&AM
Masonic Trestleboard
~ January
Important Lodge Events
Stated Meeting
Wednesday – January 16, 2019
Business will include the annual meeting 6:15 pm Dinner, 7:30 pm lodge opens.
Special Events
master mason rehearsal
WEDNESDAY Jan 23, 2018
There will be a rehearsal for the MM degree inspection at 7:00pm. attendance is mandatory for all officers and degree team members.
master mason degree inspection
WEDNESDAY Jan 30, 2019
the ddgl will be visiting lodge to witness our proficiency in the master mason degree.
no dinner. lodge opens at 7:30pm.
installation of officers
saturday february 2, 2019
there will be a semi-public installation of officers for 2019 at 2:00pm, to be followed by dinner
Nashua & Other Masonic Family Dates:
Rainbow Stated – 1s & 3rd Thursdays
Nashua Assembly No. 9, International Order of Rainbow for Girls will meet at 7:00 pm.
Tuesday, January 8, 2019–Ancient York Lodge
Will hold its Stated Communication at 7:30 pm, to be preceded by dinner at 6:30 pm.
Friday, January 25, 2019 – O.E.S.
Pilgrim Chapter No. 55 will host its' Annual Visitation of Grand Chapter. Business Meeting at 5:30, Dinner at 6:30 Visitation at 7:30 pm. Business will include initiation of a new candidate.
Saturday January 28, 2019–Valley of Nashua
The Scottish Rite Bodies, Valley of Nashua will hold their degree season kickoff. Social 5;30 – 6:30, followed by dinner.
From the south
My Brothers. I would first like to thank my Brethren for electing me to be your Senior Warden for the upcoming year. It is an honor to serve this Lodge, and I hope I will live up to your expectations.
With each election, a new Worshipful Master takes the reins, and rules the Lodge. The WM, SW, and JW have already met to create forward looking plans for the next 6 years. Among those plans are re-focusing on the basic tenants of Freemasonry, planning on an enhanced social program, more community outreach, increasing membership, and of course our 200th Anniversary. We will have a busy 6 years, indeed!
One important emphasis for the next 2 years is to re-establish our Lodge's reputation for sterling ritual. Our goal is to not only re-enforce the importance of the ritual as a framework for self-improvement, but also to demonstrate to others in the jurisdiction that they can rely on us to fill in when needed, and to travel when the opportunity presents itself. In the past, we were lucky enough to perform degree work in Nova Scotia, Maine, and Massachusetts – with dispensation, of course – and this created strong new friendships and unbreakable fraternal bonds. We always had a blast, and I hope that everyone who would like to participate in this effort will enjoy the same benefits that we enjoyed in years past. Our Lodge is capable of great energy, and this excitement boils over into every part of our lives outside the Lodge.
I am looking forward to serving our new Worshipful Master, and the Lodge. If at any time I can assist, or provide more light, please don't hesitate to call on me.
Fraternally, Rich Johnston, PM, SW Elect
HAPPY NEW YEAR !!!!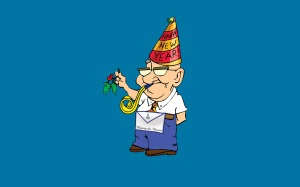 This time of year is important for many persons in setting goals and resolutions for the year to come. What kinds of goals have you set for yourself in the lodge? Is there a particular type of ritual that you would like to learn? Are you researching Masonic history to share with your Brothers? Is your goal to become a more active Lodge Member? Is there a non-masonic friend you have who might like to learn more about our great fraternity?
Of course most people don't follow through on their resolutions and within a couple of weeks they are soon forgotten. But as a Freemason, whatever your particular goal or resolution might be, you have a great advantage; in our Fraternity there is always a trusty Brother waiting to assist you. Perhaps you will be that brother who will be asked to assist. One of our purposes is to make good men better. What better way than to assist a Brother in achieving a goal?
Adopted from Midnight Freemasons
Masonic Birthdays –January 2019
Brother Years
Donald C. Pickering 70
James A. Wood 62
Robert L. Clark 55
Frederick W. Pauling 47
Rodney J. Padmore 42
Malcolm R. Holden Sr. 37
Kurt E. Peterson 37
Dennis Webster 37
Richard L. Johnston 25
Jeffrey S. Stanley 25
Rodney D. Gagnon 22
Paul M. Haskell Sr. 22
Paul A. Sabol 19
Richard F. Hartford 18
Gregory A. Hackney 8
Happy Masonic Birthday to the following Brethren: